Our Spiritual Life in a COVID World



Ignatian Prayer for Our Time

The Ignatian Prayer site of the Jesuits of the Midwest Province is rooted in Ignatian Spirituality and designed to anchor your day and strengthen your resolve to remember what truly matters. Sign-up to receive the daily Scripture, Reflection, and Prayer via email.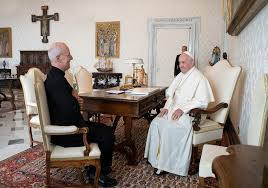 Consider praying with Fr. Jim Martin, SJ by way of his daily faith sharing Facebook page. Fr. Martin is editor-at-large of the Jesuit magazine America, a consultant to the Vatican's Secretariat for Communications, and a New York Times bestselling author.
Guided Prayer & Relaxation

Take a short break and enjoy "A Good Day", a five-minute guided meditation on gratefulness by Br. David Steindl-Rast, OSB from the Network for Grateful Living.
Harrison Sheckler of Charles City, Iowa, a graduate student at the Conservatory of Music at Brooklyn College, brought together 300 people from 15 countries to collaborate on a virtual rendition of "You'll Never Walk Alone" from the Rodgers and Hammerstein's Carousel. "It's a song of hope", said one social worker who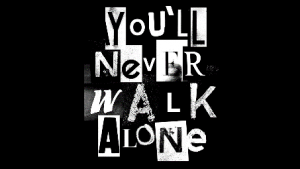 recommends it to her clients. "'At the end of the storm, there's a golden sky.' So many people need to hear that message right now."
Commentary on Life in the COVID World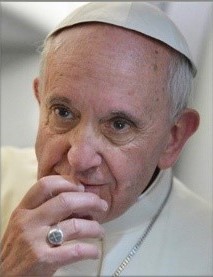 The Vatican website reports on Pope Francis' reflections for a world after the COVID pandemic, "A plan for rising again", appeared on the website of Vida Nueva (4.17.20). The Pope applies Jesus' resurrection to the current crisis.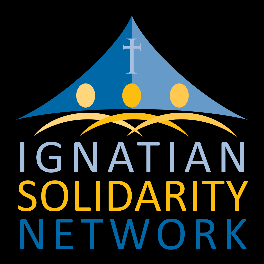 The Ignatian Solidarity Network invites you to virtual Solidarity on Tap on Wednesdays at 9PM ET/6PM PT. Enjoy fellowship and hear powerful reflections from members of the Network who are engaged in work for justice. Speakers on the last two Wednesdays of May 2020 are: Danielle Vella, of the Jesuit Refugee Service and Olga Segura, Freelance Writer on Race and Culture. Past speakers have included: Helen Prejean, CSJ and Greg Boyle, SJ.
Community in a Time of Safe-Distancing

Oregon Catholic Press provides music and resources to Catholic parishes and worshipers all over the world. Songs of Hope and Inspiration, on their you tube channel, is a collaborative playlist created to remind us of Christ's love and to inspire each us to spread that love with our neighbor.
Kathy Simisky, one of Campion Center's spiritual directors, suggests staying connected by praying with others through Richard Rohr's Daily Meditations. These free daily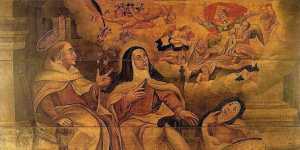 meditations are sent to your email from the Center for Action and Contemplation to assist us in living-out our sacred soul tasks in service to the world through contemplative programs and resources.

Join Dan Schutte in prayer and song in a Novena for the time between Ascension and Pentecost. With suggestions for personal reflection and music for each day, Dan offers a wonderful way to prepare for the coming of the Holy Spirit.