To Jesuits considering a new mission to Campion Health & Wellness Center
Fr. Gerry McLaughlin, SJ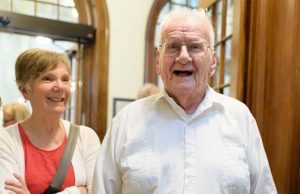 Fr. Gerry McLaughlin, SJ – Director of Economic Development, Jamaican Credit Union League Jamaica, West Indies. "Jesuits should have no qualms about coming to Campion Center Health & Wellness. You'll be well taken care of. The supportive staff makes it clear that they want you to live life to the fullest. The care they provide extends life and the quality of life. My private room and bath are extremely comfortable. Being 20 minutes from Boston provides us access to some of the best medical facilities in the world.
I have access to my friends and family – some come to visit from New York, some from Maine. We have wide-open access to the place and the world around us. The programs they provide are positive and sensible. They touch many parts of our lives recreation, intellectual, cultural, and so many others."
Fr. James Woods, SJ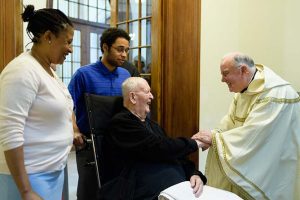 Fr. James Woods, SJ – Dean, Woods College of Advancing Studies, Boston College
"At Campion Center, everything's about the people. They are welcoming and make you feel at home. The competent staff at Campion Center Health & Wellness are friendly and fun to be with. They share their own lives through stories about their families. I've come to know them and their families. Meals are enjoyable, and the conversation goes on – even as they are stripping the tables. My friends and former students visit regularly. You can't beat the daily chapel. You'll like it!"
Fr. Fred Maples, SJ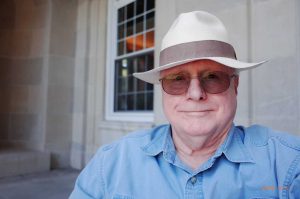 Jungian Analyst and Spiritual Director
Retirement need not be a curtain coming down: the end. For me it has been more a way of slowing down my work and beginning a new act.
In terms of work, I went from seeing five clients each day while working five days a week, to seeing three clients each day and I work three days each week. I find that here at Campion Center Health & Wellness I am free to practice my profession and determine my own pace – and the Society has been supportive of this. At times my life has been aimed at a sharply defined goal like obtaining my diploma in Jungian Analysis. But now it is about living out of my center, not into a goal. At 77 years of age, while my work slows down, my life opens into a more contemplative way with more time for meditation, for reading and learning, for reflection and new relationships. It is a new time in my life with both meaning and enjoyment. I hope I am more open to God's agenda which I try to meet as a revelation.